Casio PX-S6000 Digital Piano 88 Keys - Black
7,949 SAR
Included in free shipping
Authenticity and Style Combined
The bold profile of the PX-S6000BK sets it apart from other portable digital pianos. Full of innovative features and new technology, this premium instrument delivers an all-new playing experience.
Availability in
TRUSTED FREE SHIPPING
SECURE SHOPPING
Style, Reimagined
The PX-S6000 is the most significant upgrade in the history of Privia digital pianos. Every element of this new, ground-breaking design redefines what is possible from a compact digital instrument.
---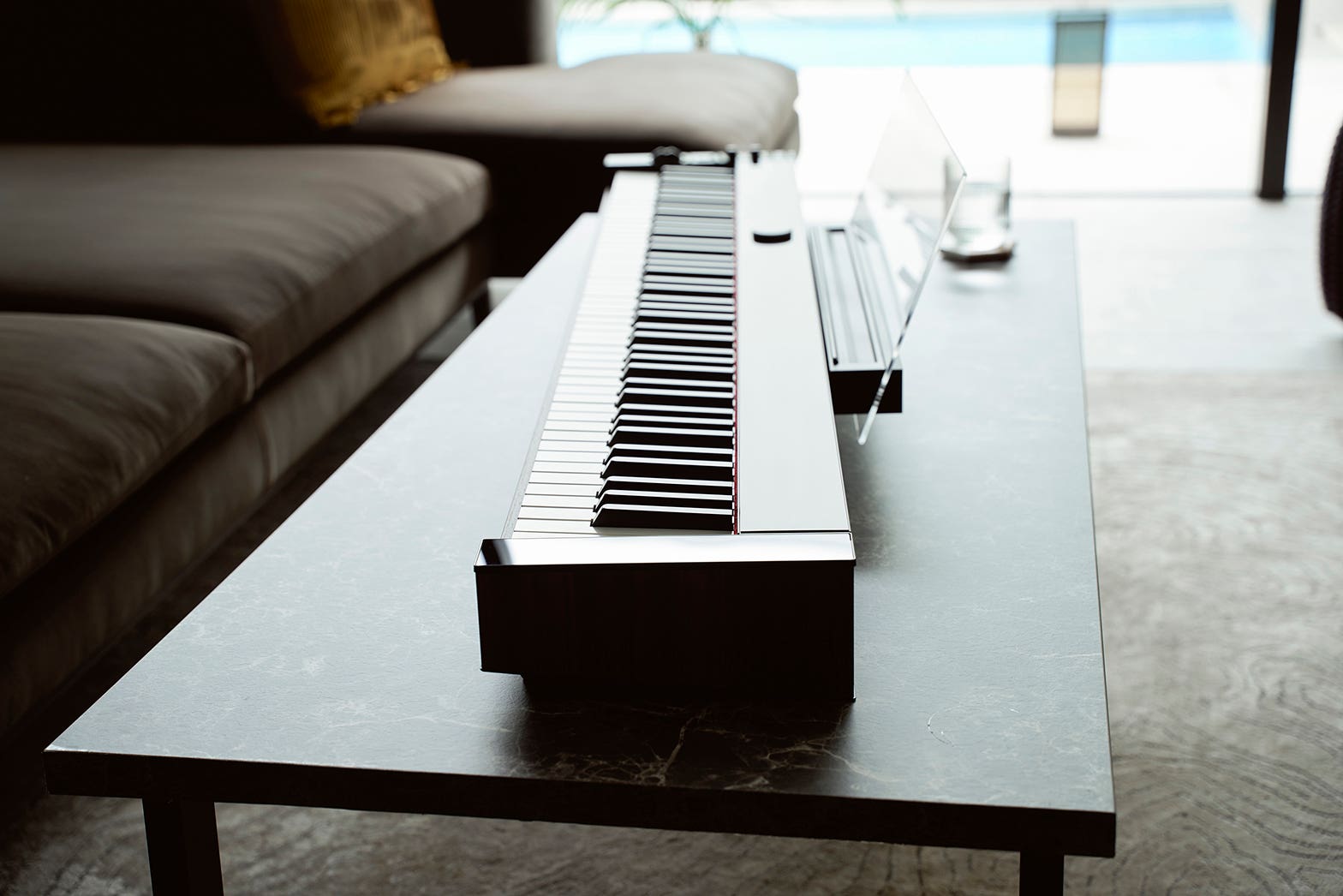 Elegant Dynamics
Experience the combined beauty of form and expressive sound in the PX-S6000. Featuring the incredible Privia Grand Piano tone, newly developed for this instrument, plus 350 tones in total covering any instrument group you can imagine.
Whatever your style of music, you'll find the perfect partner in the PX-S6000.
---
Every Nuance, Faithfully Captured
The PX-S6000 features an advanced Acoustic Simulator, which faithfully recreates many of the nuances that you'd normally only hear when playing a traditional grand piano: String Resonance, Damper Resonance and even Key Action and Damper Noise are modelled in realtime as you play and added to the piano tone, bringing the soul of an acoustic grand to this revolutionary digital instrument.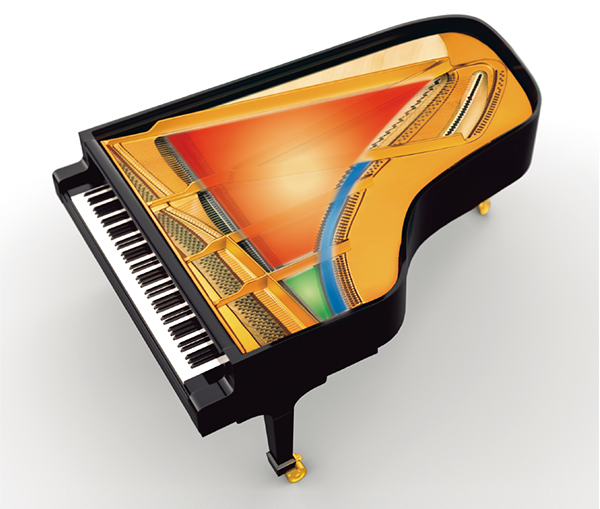 ---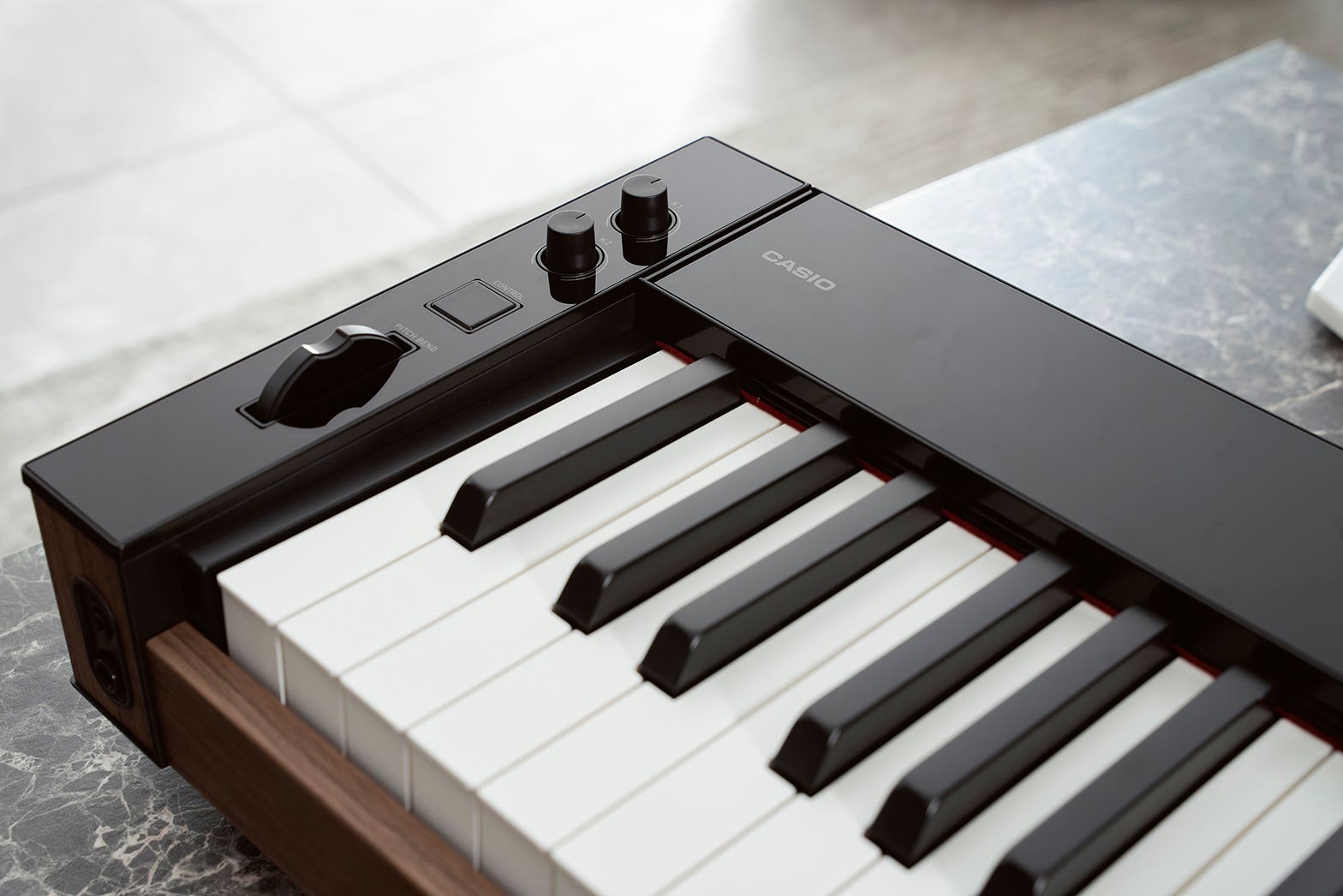 Smart Hybrid Key Action
The PX-S6000 features a new Smart Hybrid Keyboard action. Using a unique spruce wood and resin construction, this new design balances portability and authenticity, with the improved key density providing the most stable and secure playing platform ever used in a Privia digital piano.
As well as measuring the velocity of each key press, the PX-S6000 also detects the variation in each key release, simulating the tonal changes that can be achieved on an acoustic piano from letting the string dampers return quickly or slowly. This gives a more realistic playing experience when compared with other compact digital pianos.
---
Powerful, Precise Sound
A new 4-way speaker array is the main feature of the PX-S6000's impressive sound system. Each speaker is tuned to reproduce different frequencies, improving the sound projection and spread when compared to conventional digital pianos.
Adjustable surround sound modes allow for positioning against a wall, on a table or in the middle of a room. With the PX-S6000, you'll hear high quality sound from every angle.
In Touch with Style
Acclaimed touch panel and live controls first seen in the PX-S3100 Privia are taken even further in this new premium piano. With a new full-graphic screen, jogwheel and assignable controls, every function of the PX-S6000 is easily within reach.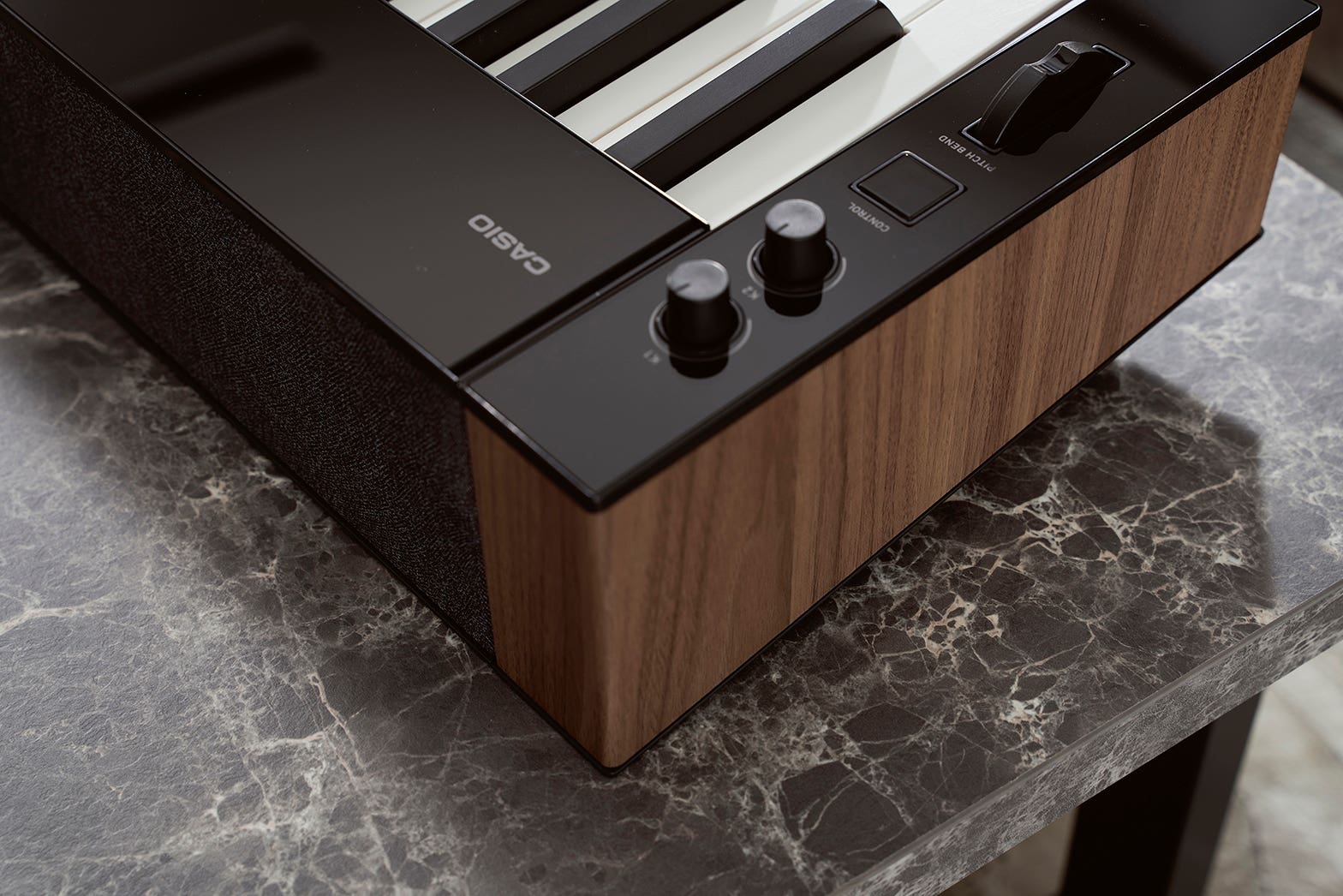 ---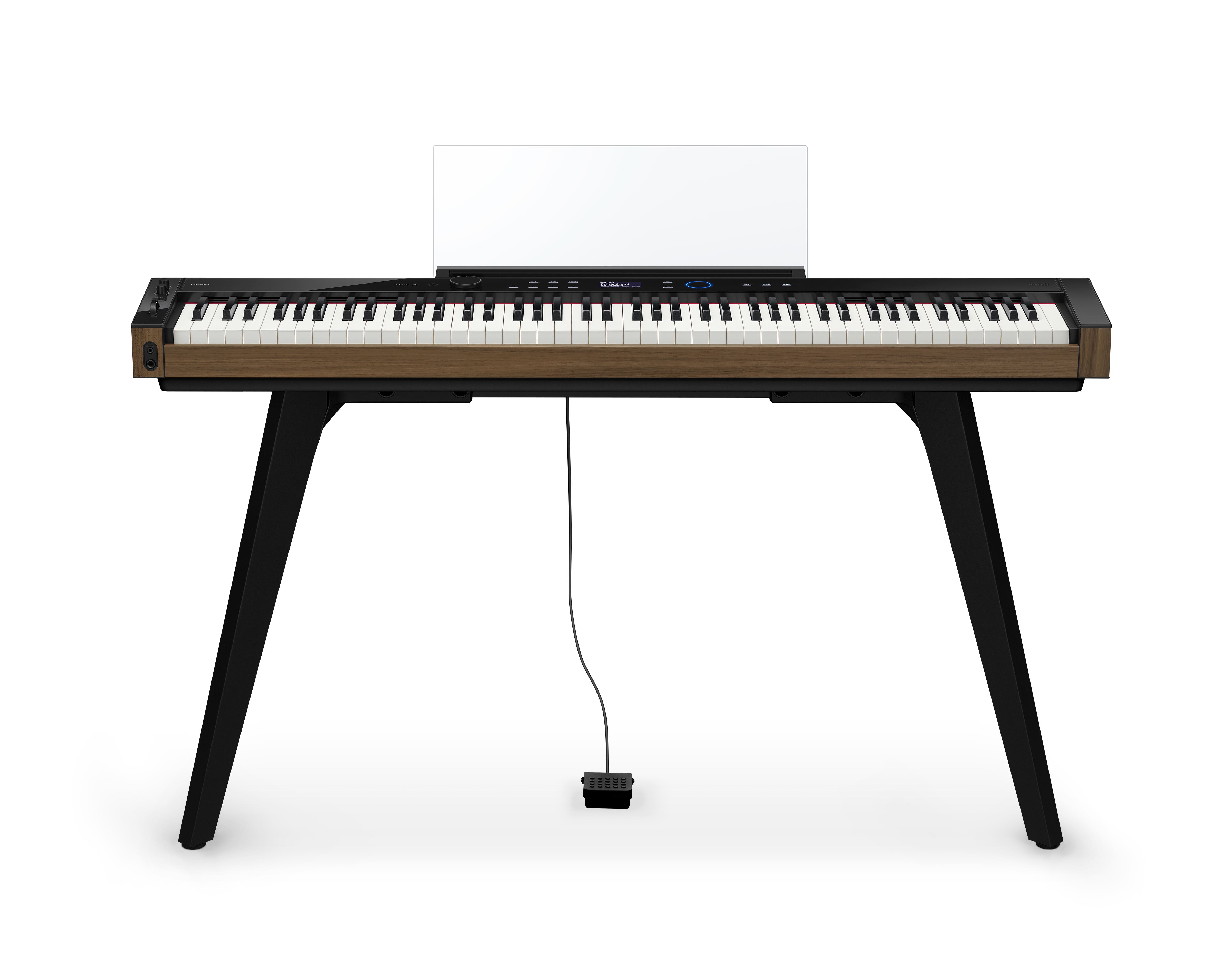 Portable and Lightweight
The PX-S6000 is designed to be the ideal digital piano for musicians that require the highest quality of tone and touch from their touring instruments, not to mention lots of showstopping style.
For home and studio use, the optional CS-90P stand transforms this instrument into the ideal slimline digital piano.
---
A Class Above
With premium quality materials, luxury textures and a smooth profile, the PX-S6000 is the highlight of any living space, studio or stage.
Clean lines, a streamlined design and the subtle use of contrasting colours redefine what a home digital piano should look like.
---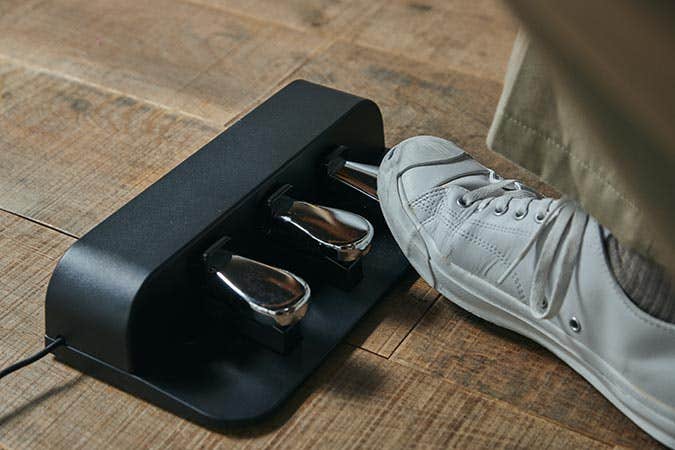 Optional Three-Pedal Unit
A single SP-3 sustain pedal is supplied, but this can be upgraded with the optional SP-34 three-pedal unit. This adds the same capabilities as a traditional grand piano; with soft, sostenuto and damper pedals (including half-pedalling capability).
---
Designed to be Portable
The PX-S6000 has Bluetooth MIDI and Audio as standard. This means you can stream music from your phone and use music learning apps (sold separately) on your tablet with no need to use extra cables or adaptors.
Plus, the piano can be powered using 8 AA batteries, giving 4 hours of truly portable playing time. Weighing only 14.8kg, the PX-S6000 can be easily placed in the optional SC-900P soft case, reading for taking to rehersals and performances.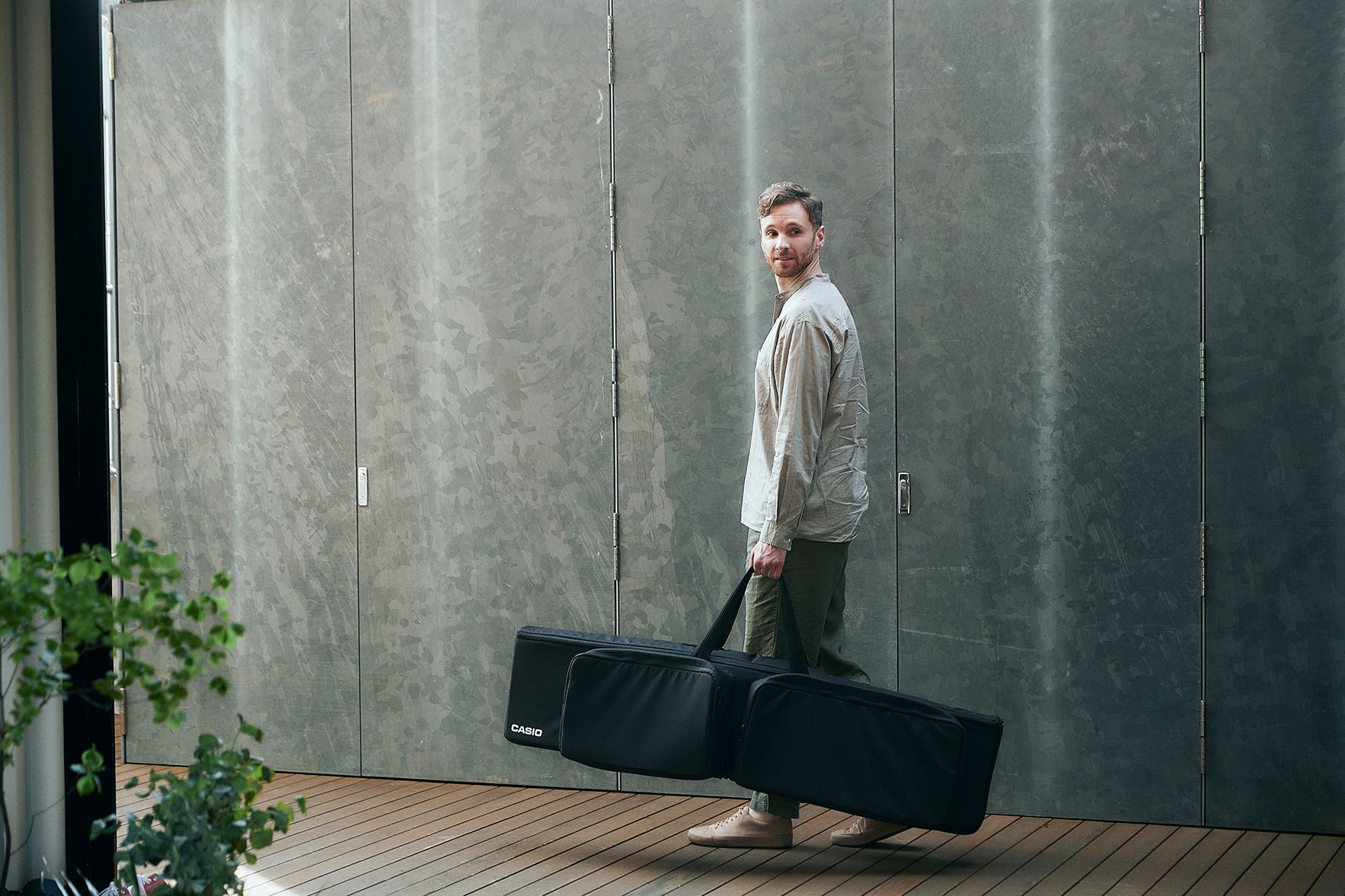 88 Touch Sensitive Keys with Spruce and Plastic Resin Construction

Smart Hybrid Key Action

350 Tones, including: Privia Grand, 50 Classic EP Tones

MIDI and Audio Recorder (WAV)

Audio Playback from USB Flash Memory (WAV, MP3)

Pitch Bend Wheel

2 x Live Control Knobs ,1 Control Button

Dimensions: 1,340 x 242 x 102 mm (keyboard unit only), 1,340 x 449 x 741 mm (w/fixed pedal unit)

Weight: 14.8 kg (keyboard unit only), 29.1 kg (w/fixed pedal unit and stand)

WU-BT10 Bluetooth adaptor (Audio & MIDI) included
---