Fender Hammertone Delay 0234572000 Guitar effect
Delay changes everything. Subtly sweetened leads, clucky country slap back, surfy swells, rhythmic dotted-eighths and huge ambient washes – it's been a defining factor in just about every genre of guitar music.
Availability in
Stock: 2
TRUSTED FREE SHIPPING
SECURE SHOPPING
FEATURES
Fender®-designed Digital Delay Circuit

Type & Mod Switches

Top Mount Input/Output Jacks

True-Bypass Switching, Analog Dry-Through

Powered by 9-Volt Center Negative AC Adaptor, Not Included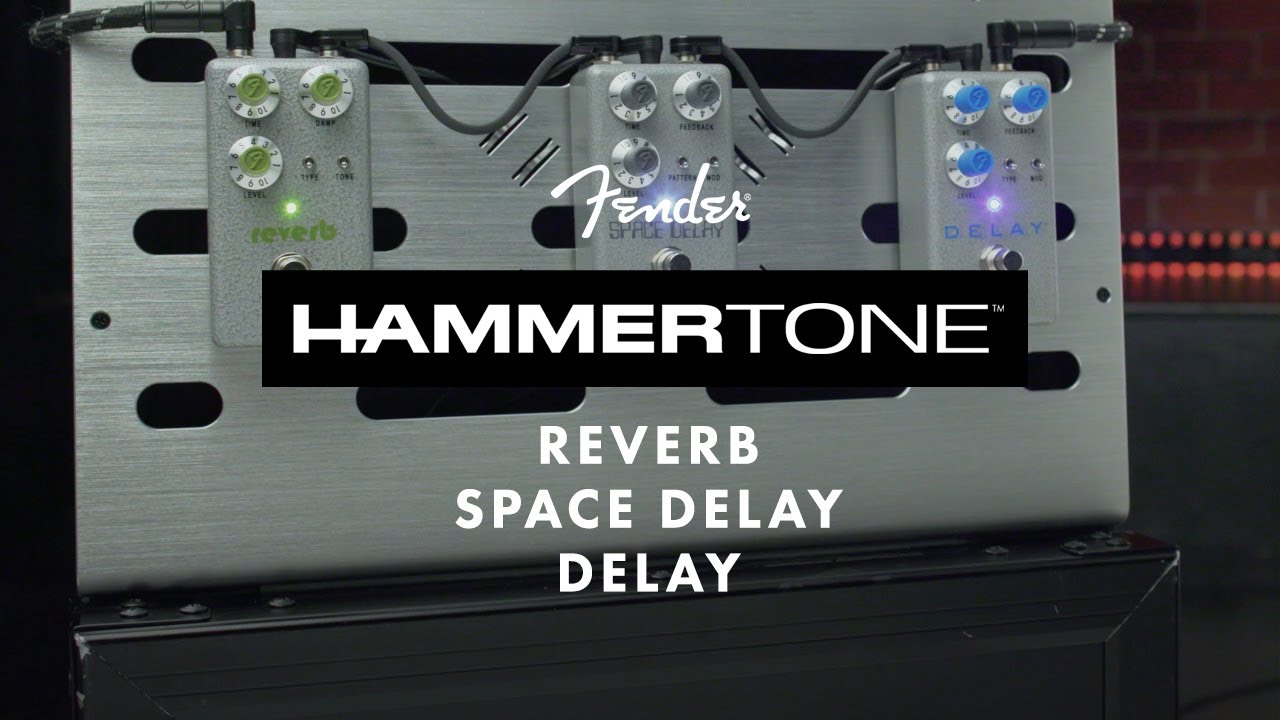 ORIGINAL FENDER®-DESIGNED DELAY EFFECT
Designed by our in-house experts, the Hammertone™ Delay delivers three distinct delay modes with up to 950ms of delay time.
THREE DELAY MODES
Clean digital delay, warm analog delay and crisp tape echo are available at the flick of a switch, allowing you to tailor your delay sounds to fit your needs.
MODULATION EFFECT
The modulation switch activates a swirling, choral effect on the repeats. The Rate and Depth of this effect can be adjusted with internal trim pots.
CUSTOM COLOR "F" LOGO KNOBS
Paying homage to Fender's historic custom colors, these "F" logo knobs are easy to read, easy to grip and stand out on stage.
RUGGED, ROAD-WORTHY HARDWARE
The rugged aluminum enclosure and metal hardware deliver road-worthy reliability. True bypass switching ensure easy setup and pure tone.
TOP-MOUNT JACKS
Top-mounted input and output jacks allow more pedals to be used on the same board, as well as increasing pedal routing options