Bose QuietComfort  Ultra Wireless Noise Cancelling EarBuds Black
Breakthrough spatialized audio for more immersive listening that makes your music feel realer than ever before — no matter the content or source. World-class noise cancellation and sound tailored to you. And a design that feels so good to wear. Say less. (Listen more.) QuietComfort Ultra Earbuds are the ultimate wireless noise cancelling earbud experience. Bose Immersive Audio pushes the boundary of what it means to listen by taking what you're hearing out of your head and placing it in front of you. It sounds so real it's almost like you could reach out and touch it.
Also available in
Stock: 9
TRUSTED FREE SHIPPING
SECURE SHOPPING
Sound just got real
These spatial audio earbuds with Bose Immersive Audio push the boundary of what it means to listen. So you get music that sounds realer than ever before.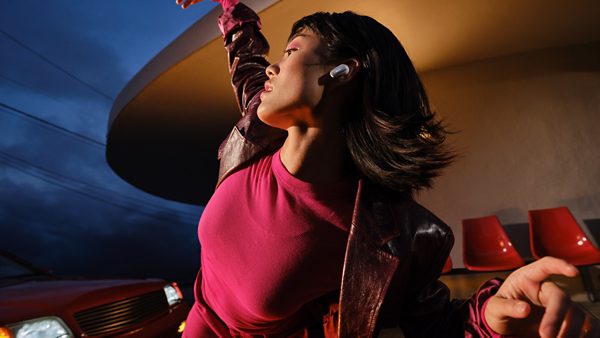 Welcome to the acoustic sweet spot
What you're hearing is placed just in front of you, so it seems like you aren't listening with earbuds at all.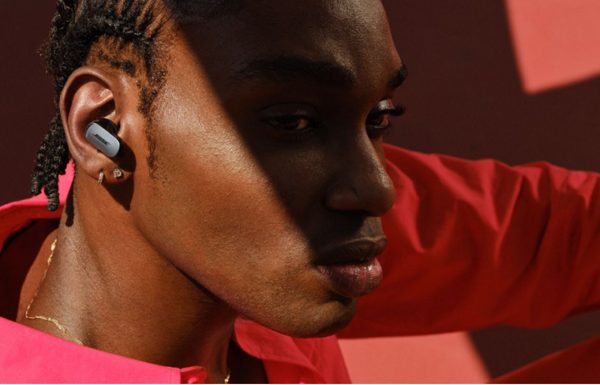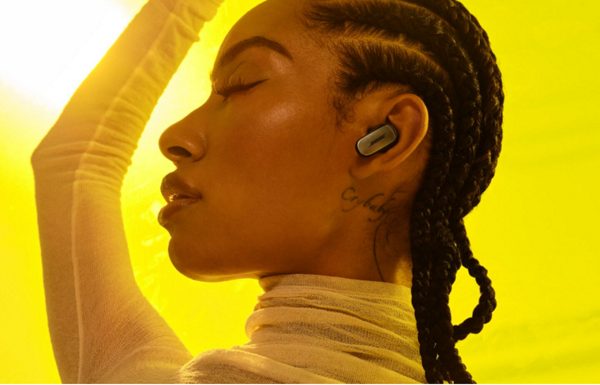 Mind-bending natural sound
It's a groundbreaking experience with sound so real you'll almost try to reach out and touch it.
World-class noise cancellation
Get real quiet when you want it and awareness when you need it. Or blend the two to your liking with these noise cancelling earbuds.
The sound and silence are all you
CustomTune technology auto-adjusts the noise cancellation and sound performance to your ears' liking. So everything hits just as it should.
<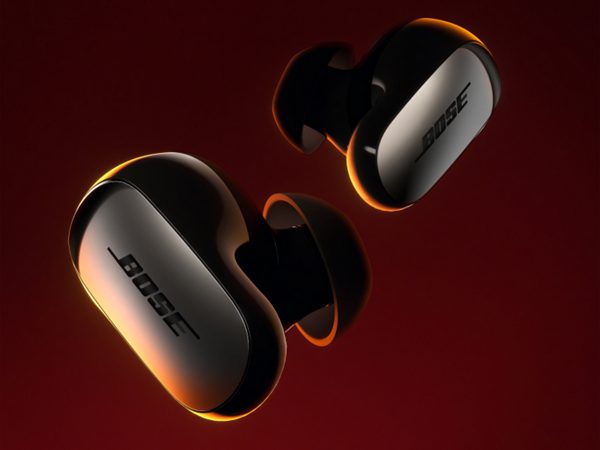 TAILORED SOUND IN THREE STEPS:
They analyze the unique shape of your ears

They adapt to any distortion

They personalize to always give you the best sound quality
These earbuds feel sooooooo good to wear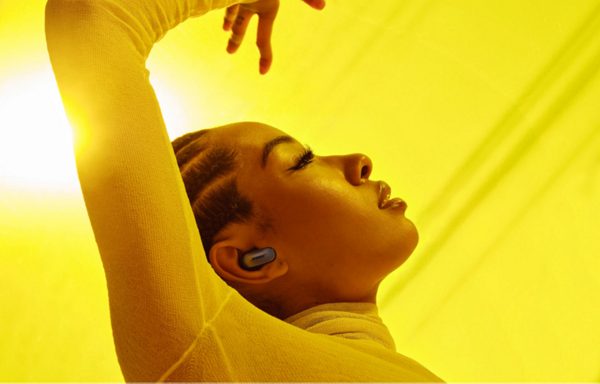 Sooo comfy
Umbrella-shaped eartips are super soft yet still seal off outside noise.
Sooo stable
Stability bands hug your ears' contours for a snug fit. Choose between 9 potential combos for the best fit.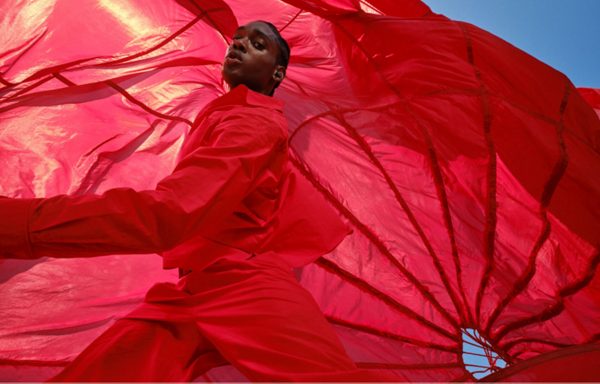 Go ahead, listen longer.
6 hours
of battery life with a single charge*
3 charges
24 hours
of total listening time**
2 hours
of listening time with a quick 20 min charge***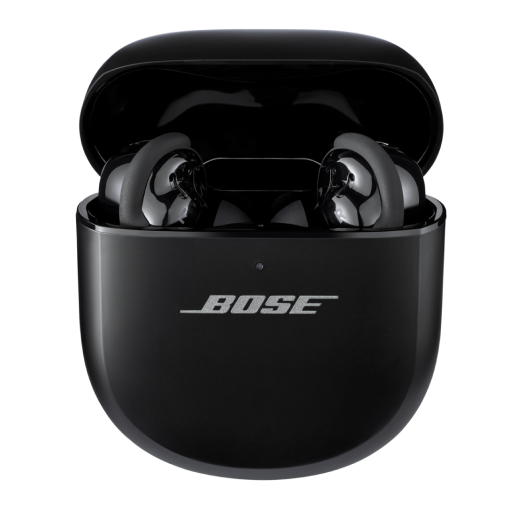 No more "huh?" when you try to say "hello." Use one bud or two for the clearest, most-natural sounding phone calls.
Play/pause music, crank the volume, cycle modes, and switch tracks with a simple tap or swipe right on the earbuds.
Personalize almost everything to your liking in the app with Adjustable EQ, custom modes, and a shortcut you access right on the earbud.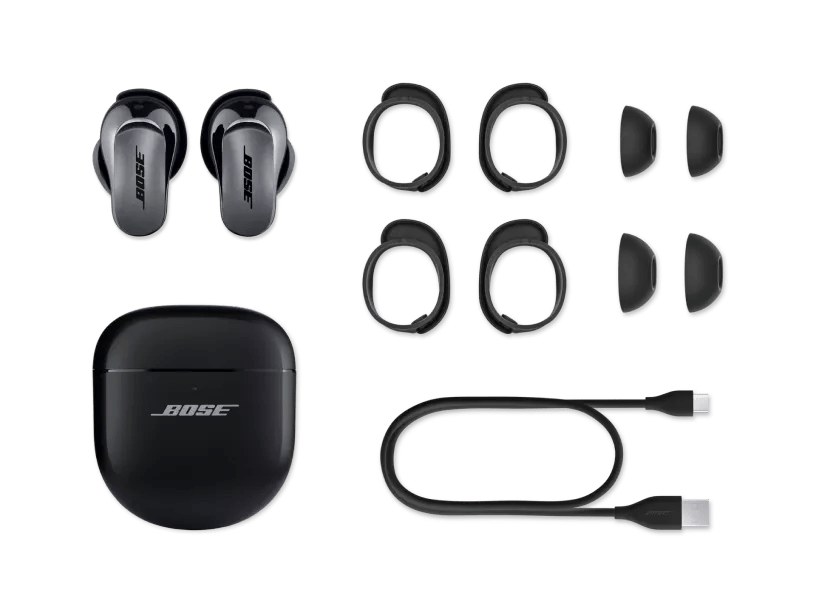 2 Bose QuietComfort Ultra Earbuds
Bose Fit Kit:
3 pairs of ear tips (small, medium, large)
3 pairs of stability bands
(small, medium, large)
Charging case
USB-C® (A to C) cable (12")
Safety sheet