34%
Bose Quietcomfort Earbuds 700 Noise Canceling Stone Blue
Clearer conversations. Wherever you have them.
Availability in
Stock: 2
TRUSTED FREE SHIPPING
SECURE SHOPPING
WORLD-CLASS NOISE CANCELLING
QUIET MODE AND AWARE MODE
HIGH-FIDELITY AUDIO
SECURE AND COMFORTABLE
SIMPLE TOUCH CONTROLS
CLEAR CALLS
SWEAT AND WEATHER RESISTANT
UP TO 6 HOURS
RULE THE QUIET
Better sound begins with better silence. That's why we've engineered QuietComfort® Earbuds with the world's most effective noise cancelling and high-fidelity audio, plus StayHear™ Max tips for extra comfort. Because when you eliminate distractions, your music takes centre stage, and so does your passion. Roller skating, street art, woodworking—and every other thing that makes you, you. It's an experience you won't find in any other wireless earbud. And now for a limited time, QuietComfort® Earbuds are available in two new fashion-forward colours, Stone Blue or Sandstone, exclusive styles only from Bose. Just another way you'll stand out from the crowd.
What others are saying
QuietComfort® Earbuds have made quite an impression with their advanced noise cancelling tech. See for yourself.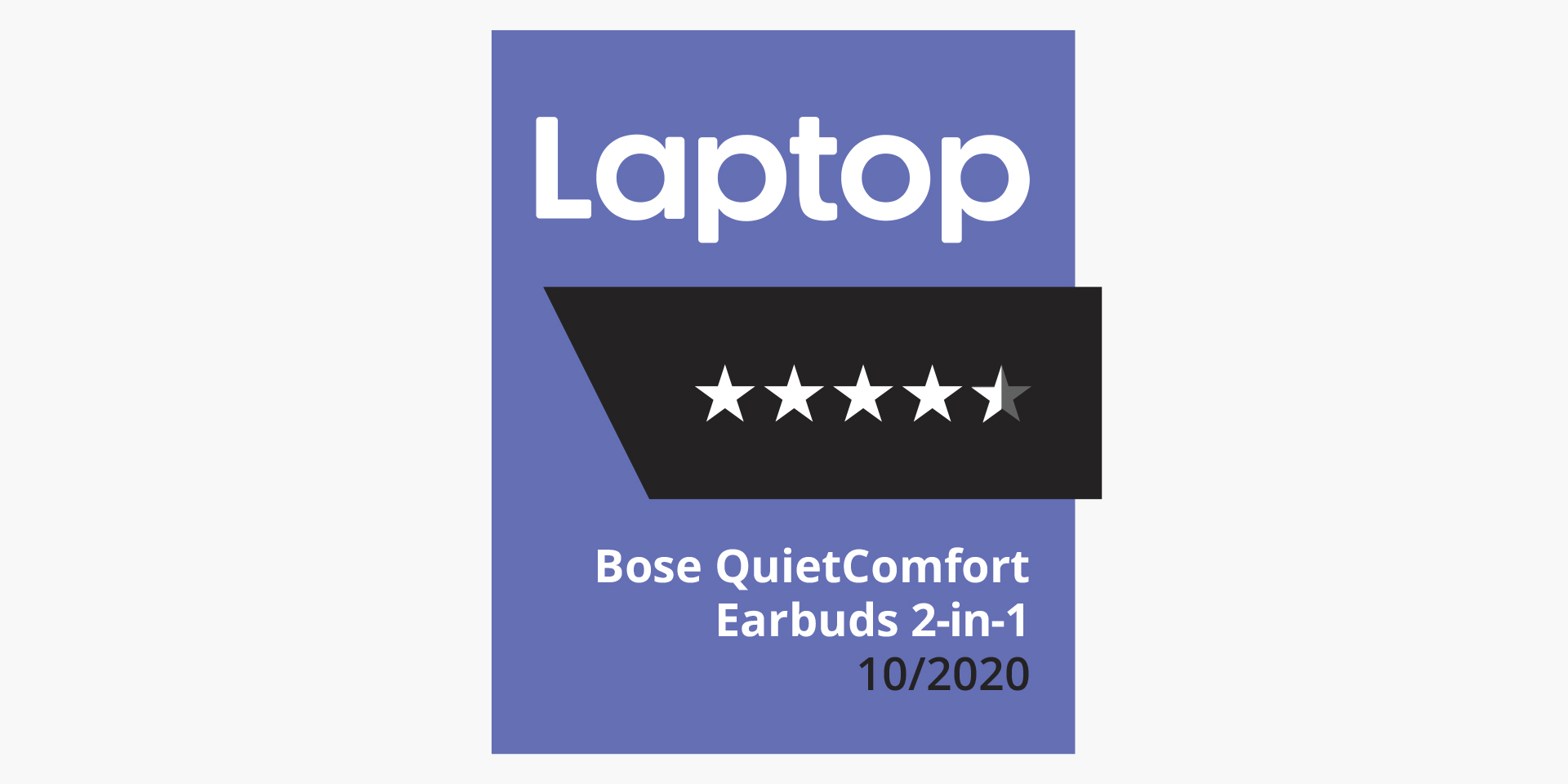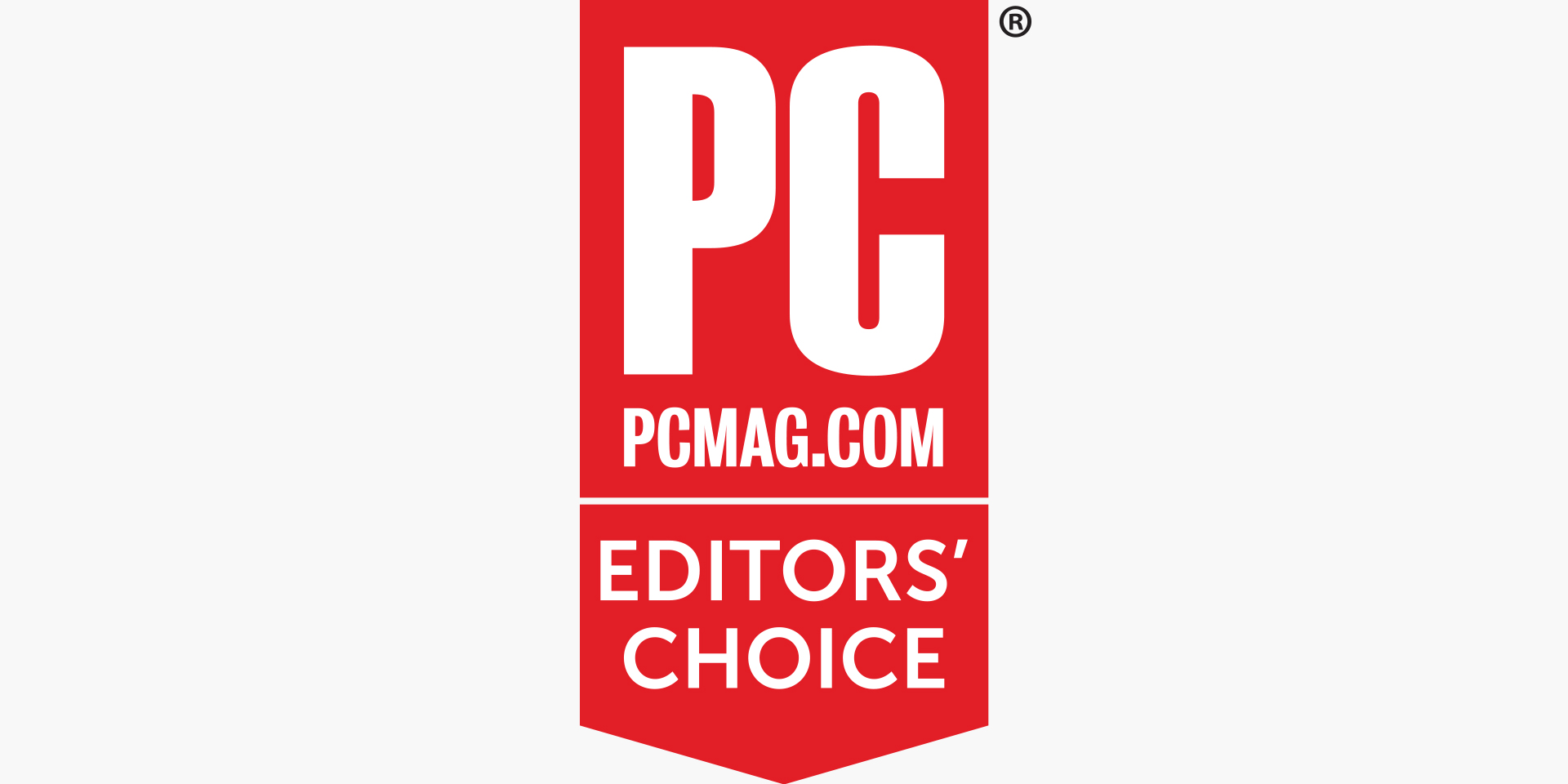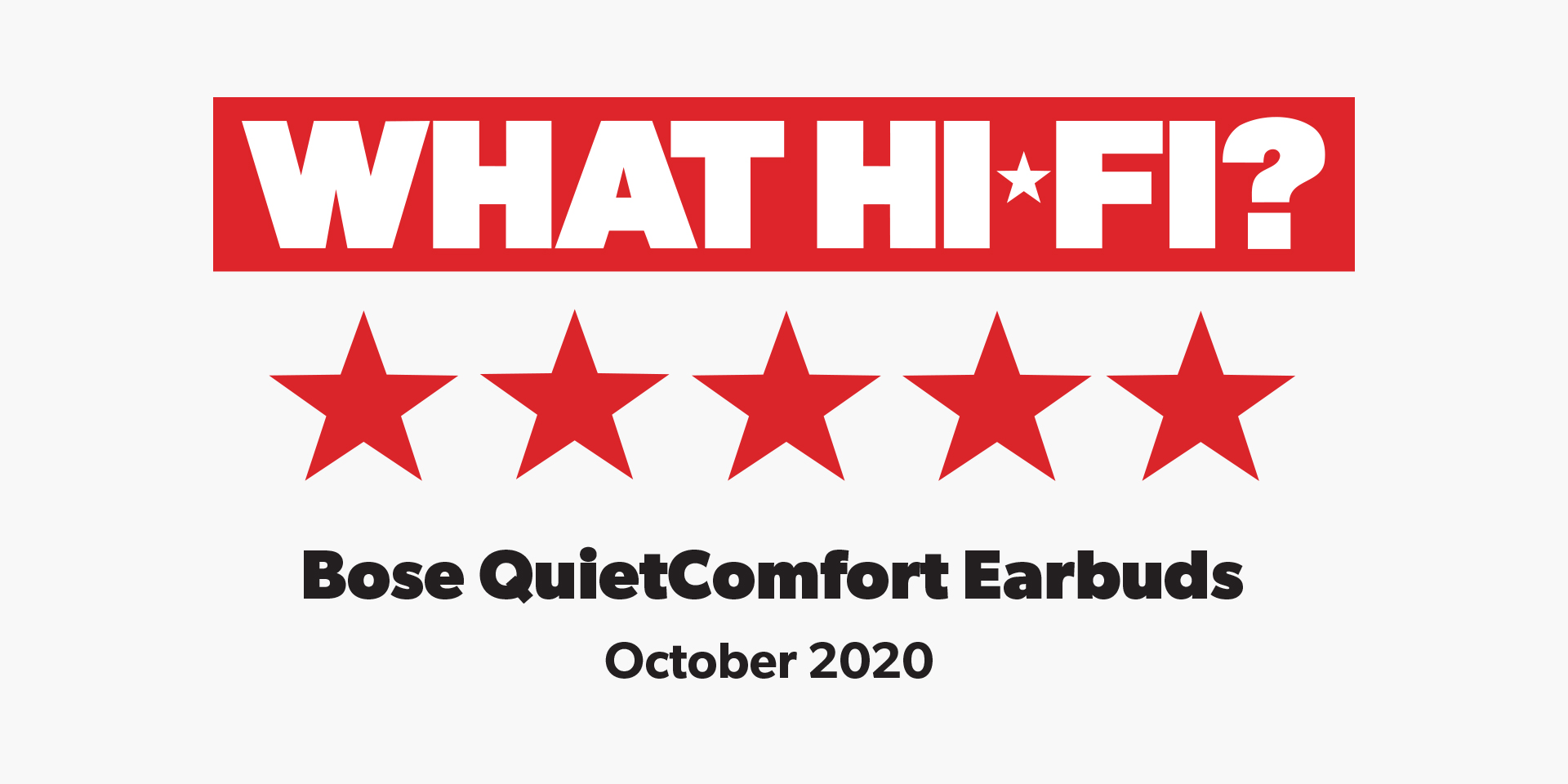 "The Bose QuietComfort Earbuds are a truly wireless revelation".
"Strong audio performance and the most effective noise cancellation we've tested in the category to date".
"Fantastic true wireless earbuds with brilliant noise cancelling tech".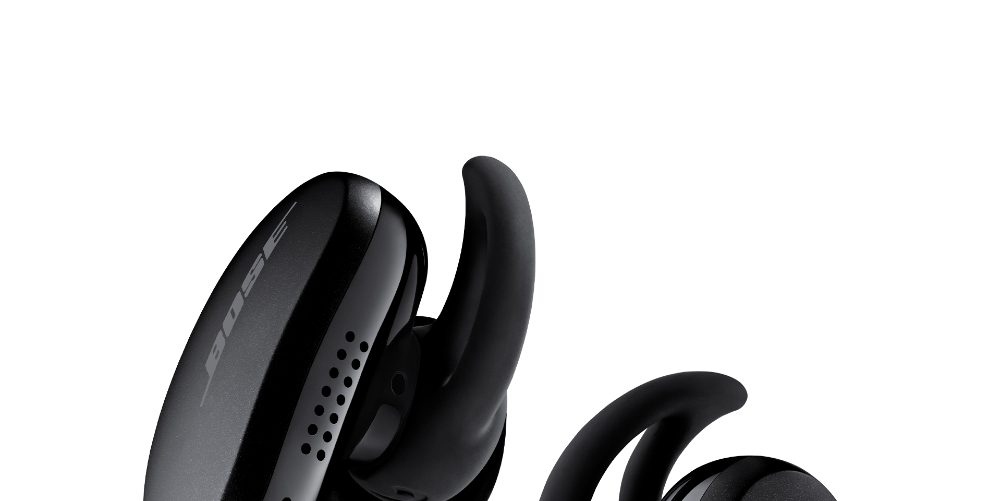 Decades of research. Instant silence.
Our soft, silicone eartips passively block some noise. But the true quiet comes from our Acoustic Noise Cancelling™ technology. Microphones hidden in the earbuds monitor environmental sounds and then produce the opposite signal to cancel that noise. It's tech we've spent decades researching. But you feel the benefit in a fraction of a second.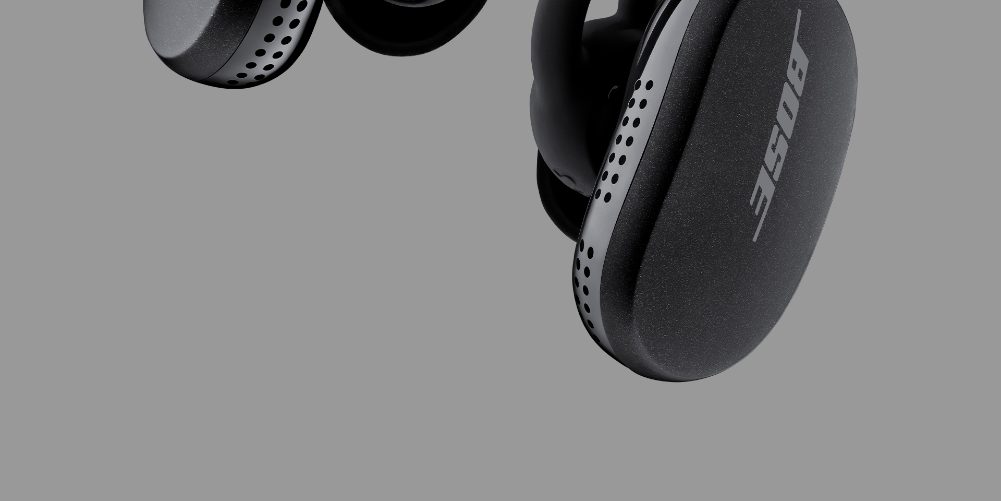 QUIET MODE AND AWARE MODE
From Quiet to Aware. With just a double tap.
In Quiet Mode, our Acoustic Noise Cancelling™ technology mutes the world around you, so you can better hear—and feel—every detail of your music. But there are circumstances when you need to be able to hear your surroundings. You can quickly switch to Aware Mode with a simple double tap of the left earbud.

QuietComfort® Earbuds now feature Aware Mode with ActiveSense™ technology, which allows you to hear your music and your surroundings at the same time. And if those surroundings get too loud, ActiveSense™ automatically adjusts the amount of noise cancellation to turn the sounds around you down to a more comfortable level. The result is hearing everything you need to at a pleasant and balanced volume.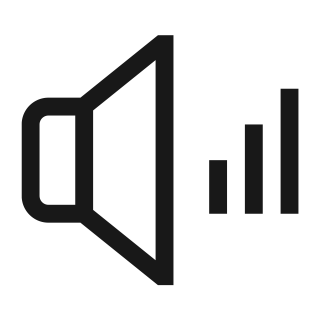 HIGH-FIDELITY AUDIO
You'll love what you hear
QuietComfort® Earbuds' breakthrough innovations and exclusive acoustic architecture let you hear everything you love in high-fidelity audio—no matter how loud or soft you play it. And that's no small thing. On most earbuds, bass disappears when you lower the volume, leaving your music sounding tinny and small. We solved this with our volume-optimised Active EQ. It boosts highs and lows for consistent balance no matter how loud or soft you listen.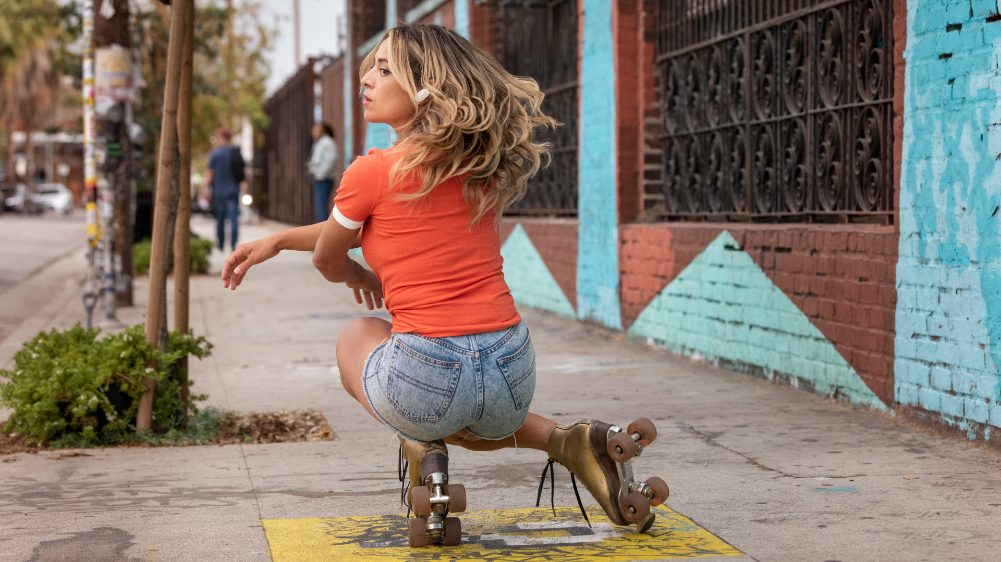 SECURE AND COMFORTABLE
Comfort. That stays put.
Every surface that touches your ear is made of soft silicone—not hard plastic. And when you move, StayHear™ Max tips (three sizes included) keep your earbuds in place. An umbrella-shaped nozzle spreads pressure evenly across your ear for comfort, stability and passive noise blocking. All while an extended fin tucks into the ridge of your ear for an even more secure fit.
SIMPLE TOUCH CONTROLS
Tap, touch, swipe controls.
Seamless capacitive gestures make it easy to control these advanced earbuds. Change the volume, flip between noise cancelling and Aware Mode, and answer calls. All with simple swipes and taps. When you're done listening, just pop them out. QuietComfort Earbuds sense the movement and pause your music automatically.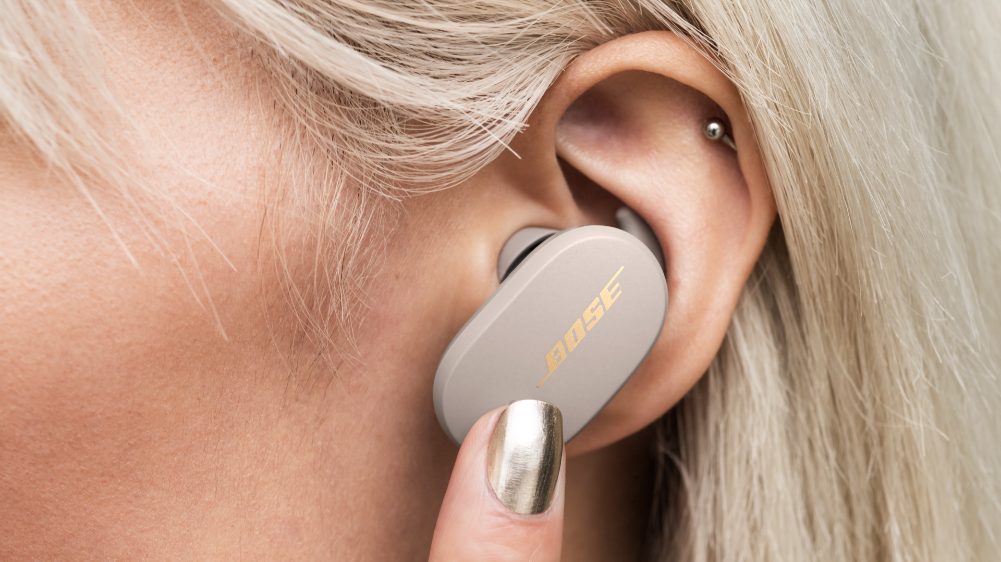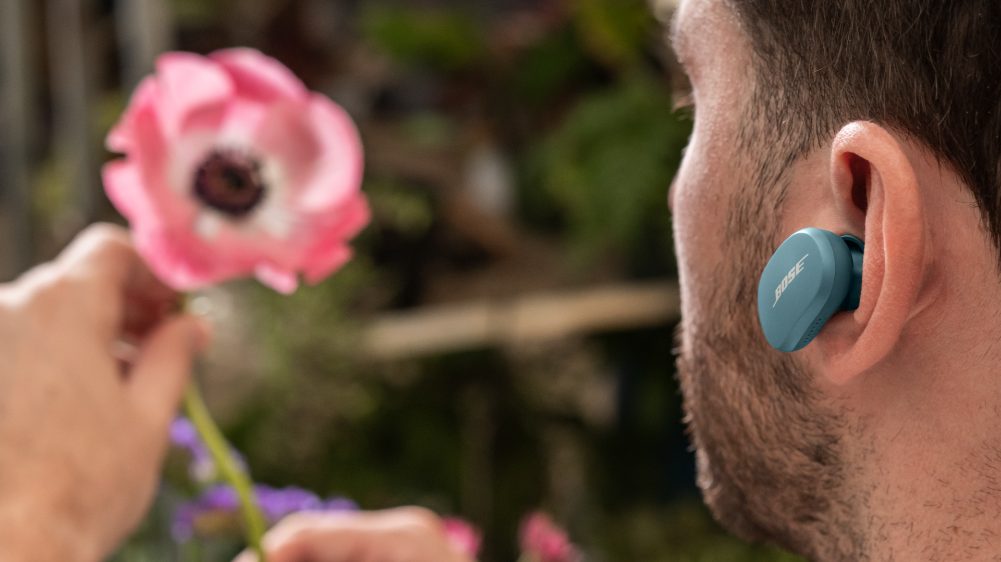 CLEAR CALLS
Clearer conversations. Wherever you have them.
Tiny mics, hidden in the right earbud, work together to reject noise and ensure you always sound clear—whether you're taking calls from a busy home or on the go outside. The mics focus on the sound of your voice, while filtering out most of the sounds and wind around you.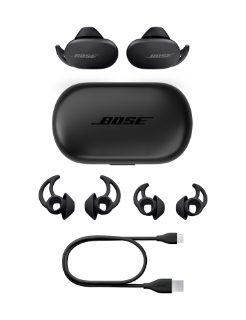 What's in the box?
2 Bose QuietComfort® Earbuds (fitted with size 2 eartips)
Charging case
Small and Large eartips
USB-C (A to C) charging cable (30.5 cm)
Quick-start guide
Safety sheet